The Doroume is one of cruiser fleet of Holy Raalgon Empire. Majestic and powerful, this purple-painted cruiser commanded by the most brilliant strategist, Captain Ru Baraba Dom. Unlike United Planet Space Forces, Raalgon Empire utilizes organic technology for most battleship with variant speeds and sizes. The battleship commonly equipped by mini-destroyer ships which can be piloted or remote-controlled by linking energy system of main ship. It's also all-purpose ship that can be used for attack, escort, destroyer, survey, flagship, patrol etc. For that reason, like destroyer-class ship, it's equipped by fighter squadron piloting fighter ship.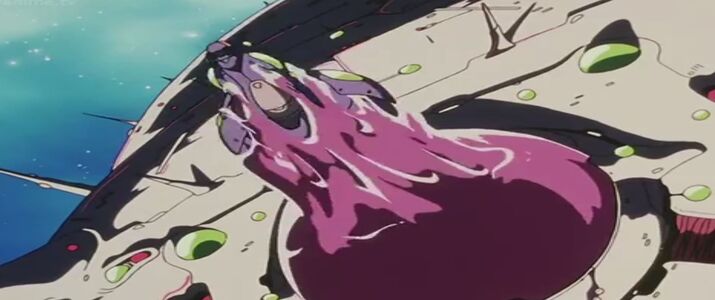 Raalgon Empire battleship possesses slightly advanced technology than UPSF counterpart. In Episode 1, The Mysterious Irresponsible Man, we can see Doroume exits flagship Melva through membrane-like airlocks. The Doroume gives impression of sea monster by its appearance. Apart from medieval style and cave-like bridge, there is no fancy decorations in most Raalgon's battleships because most of technology serves its own purpose. e.g: Floating magnetic chair and holographic consoles. The Captain's chair sitting on the highest position in the bridge and separated from bridge crews' chair.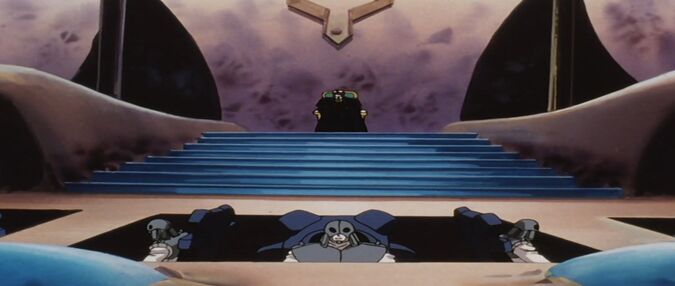 Backgrounds
The battle-cruiser Doroume is detached fleet. While not on duty, Doroume parked on the Melva's docking port, the flagship of Holy Raalgon Empire. While deployed, the captain needs to inspect ship and make sure it's in nominal condition. After inspection, they need to separate the ship from the flagship, hence the name detached fleet.